we want you
If you are a person with a standout personality, can-do attitude, and a passion for learning, then we want you!
Our mission is to create an enjoyable working environment, performance based rewards, and stellar career development.
Our people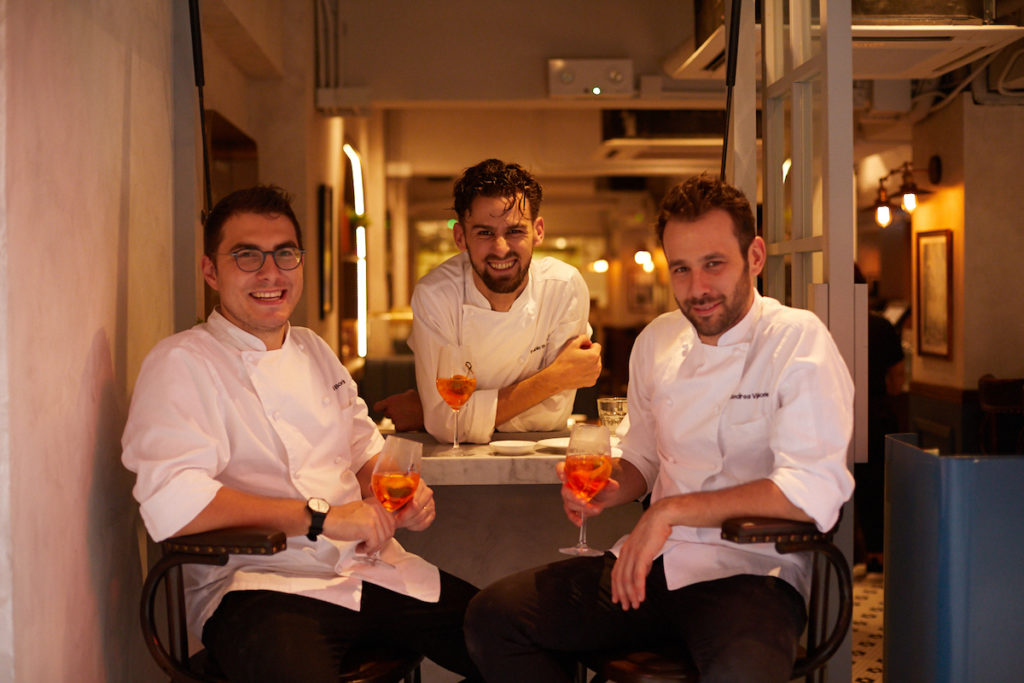 Find your role in Pirata Group
Back of house
Executive Chefs
Head Chefs
Chef de Partie
Cooks
Office
Accounting
Marketing
Guest Relations
Social Media Specialist
Since joining Pirata Group, I've been given the chance to explore my creative side through working on new menus and launching new Pici outlets. Every day with the Group is a new adventure and I'm excited for each challenge that comes my way.
Andrea Viglione, Pici Corporate Chef
Pirata Group is a lively and welcoming family that I'm proud to call my own. Not only have I learned a lot from my teammates but I've also grown in my skills and experiences.
Arturo Melendez, Peruvian Culinary Director
UNRIVALLED COMPENSATION & BENEFITS
50-hour workweek
2 days off per week
Paid overtime
Work-life balance is important to us!
Guaranteed Revenue Share: potential to add HKD2,000 – HKD3,000 to your monthly salary
Cash & Credit Card Tips
The teams that make our venues successful are rewarded in line with performance!
HKD 2,000 bonus for passing probation
Min HKD 1,000 salary increase after one year of service
Enjoy 50% discount at all our restaurants
HKD 1,000 Birthday gift certificate to use at our restaurants
Medical Insurance
MPF Contribution
Education subsidy
Employee of the Month awards
We encourage and reward your career development
Our Mission
Why do we exist?
To deliver extraordinary memorable experiences.
What do we do?
We aim to serve excellent food one dish at a time, with legendary service, at great value for our guests.
How do we do it?
By putting our team first, creating a learning environment where we can all thrive and by looking after the bright future of our people.
Training
At Pirata Group we pride ourselves on our comprehensive training programs, we have welcomed employees from all industries and turned them into true hospitalitarians.
View our culture manual.
Development
We strongly believe in promoting from within and rewarding performance excellence.
Benefits
Enjoy a generous discount across our restaurants all year round, plus additional perks on your birthday.
Culture & Benefits
We're always on the lookout for great people to join our team.