PIRATA GROUP CAREERS
Pirata Group creates restaurants by the people, for the people. Now with over 25 restaurants, the most exciting part of our growth story is the talented team that makes it all happen.
We not only offer job opportunities but also the tools, rewards and enjoyable work environment for your career to thrive.
Take a look at our benefits and company culture below and follow us online for more info.
Open Positions
View our current vacancies. If you are a person with a standout personality, can-do attitude, and a passion for learning, then we want you!
Our people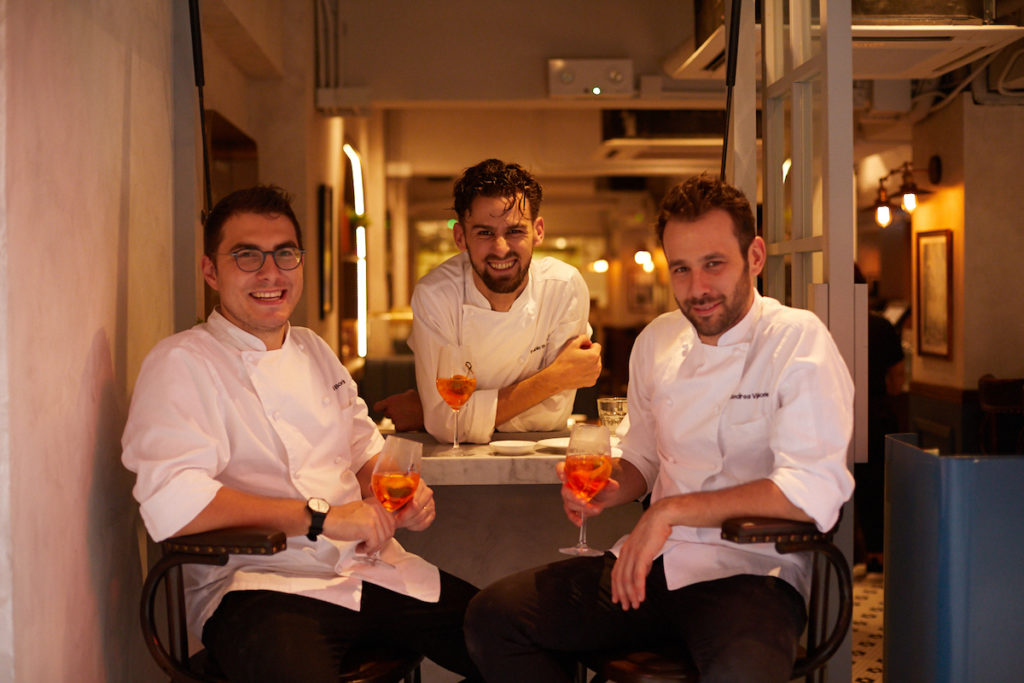 Find your role in Pirata Group
Back of house
Executive Chefs
Head Chefs
Chef de Partie
Cooks
Office
Accounting
Marketing
Guest Relations
Social Media Specialist
Since joining Pirata Group, I've been given the chance to explore my creative side through working on new menus and launching new Pici outlets. Every day with the Group is a new adventure and I'm excited for each challenge that comes my way.
Andrea Viglione, Pici Corporate Chef
Pirata Group is a lively and welcoming family that I'm proud to call my own. Not only have I learned a lot from my teammates but I've also grown in my skills and experiences.
Arturo Melendez, Peruvian Culinary Director
COMPENSATION & BENEFITS
Health & Community Benefits
5-day workweek: Personal and professional time are important to us
Paid overtime: Your extra effort is rewarded
Maternity & Paternity Leave: Time to celebrate life's milestones
Paid Time Off: Annual leave, statutory holidays & extended time off based on position tier
Medical & Dental Insurance: Affordable tiers of coverage and protection
MPF Contribution: Invest in your retirement
Dining programme: Enjoy a 50% discount at all our restaurants
Birthday gift certificate: Every year we are delighted to host you.
Financial Goals
Personal & Career Development
Guaranteed revenue share: The teams that make our venues successful are rewarded in line with performance!
Cash & credit card tips
Probation completion bonus: At least HKD1000 based on tier
Salary review after 12-month service
Education Subsidies: We encourage and reward your career development
Employee Resource Groups: Platforms for employee connection and knowledge-sharing
Leadership Training: Learn from leaders in hospitality and boost your skills
Employee of the month awards
EXPLORE OUR VENUES
Come join us and work for some of the marquee brands and locations in Pirata Group
Our Mission
Why do we exist?
To deliver extraordinary memorable experiences.
What do we do?
We aim to serve excellent food one dish at a time, with legendary service, at great value for our guests.
How do we do it?
By putting our team first, creating a learning environment where we can all thrive and by looking after the bright future of our people.
Training
At Pirata Group we pride ourselves on our comprehensive training programs, we have welcomed employees from all industries and turned them into true hospitalitarians.
View our culture manual.
Development
We strongly believe in promoting from within and rewarding performance excellence.
Benefits
Enjoy a generous discount across our restaurants all year round, plus additional perks on your birthday.
Culture & Benefits
Can't find what you are looking for? click here to join our Talent Pool