Plan your company holiday gatherings with our fantastically festive menus and venues!
All packages below are designed exclusively for festive groups of 12 or more in our restaurants.
Festive Group Menus are available from 20 November – 30 December
For any enquiry or buyout opportunities please contact [email protected]
Sheung Wan
Two Japanese Concepts located at 77-91 Queen's Rd West, Sheung Wan
HONJO
Honjo resembles the ideal home of a Japanese dreamer with a menu representing an exciting and eclectic display of Japanese cuisine reimagined with new dynamic flavours.
Central
Indian & Nikkei Dining in the heart of downtown Hong Kong
CHAIWALA
Embracing the philosophy that Life is Chai, Chaiwala offers a dramatic backdrop of creativity for lively and vibrant nights out.
Wan Chai & Causeway Bay
Generous and convenient dining options ideal for large holiday gatherings
TMK Rap & Rolls
Inspired by the golden era of rap and r&b, this TMK brings a bloc party vibe to Wan Chai where everyone can come and have a good time.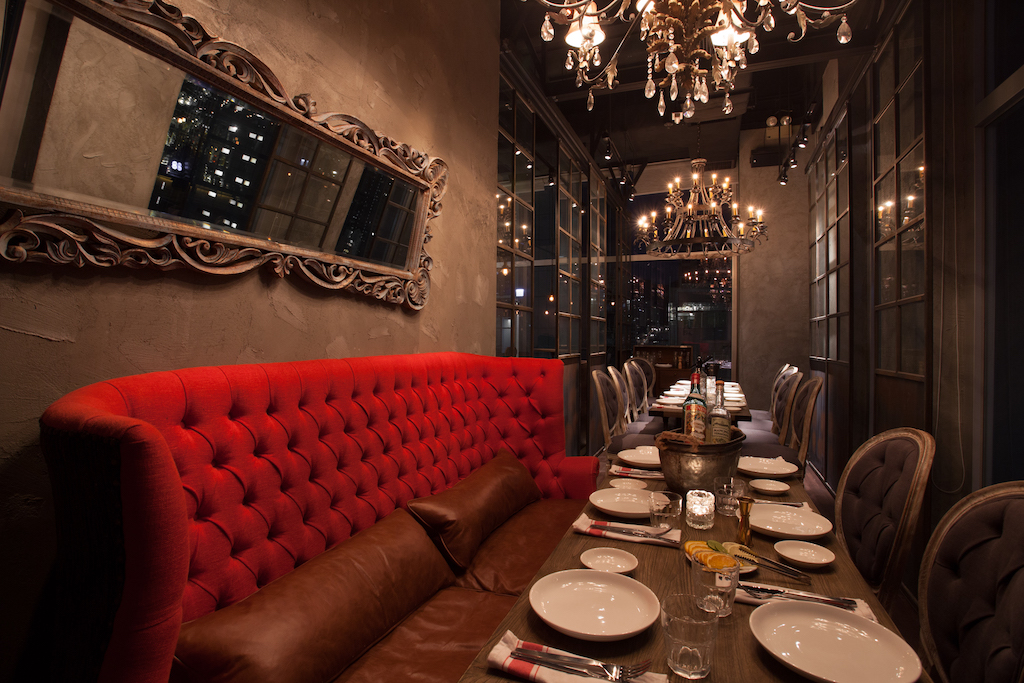 PIRATA
Pirata takes pride in being true to the Italian philosophy of food – fresh ingredients and simple recipes prepared with respect for our guests.
THE OPTIMIST
Eat your heart out with seafood, grilled prime cuts and dishes to enjoy an authentically generous Northern Spanish experience.
Calle Ocho
Our newest venue is a convivial Spanish tapas restaurant inspired by Spain's historic Madrid de Los Austrias neighbourhood.
TAIKOO PLACE
The Sixteenth on 2/F Oxford House plays host to four distinct dining options
TMK Funk & Rolls
TMK Funk & Rolls brings the lively spirit of funk to Taikoo Place, offering a concise fusion of Japanese American cuisine with classic handrolls, highballs and more.
La Favorita
La Favorita is a vibrant trattoria evoking 1960s Italy, serving large-format nostalgic Italian classics with flamboyant presentation.
Honjokko
Honjokko invites you to experience global cuisine influences interpreted through Japanese ingredients and techniques, in a welcoming lounge environment.
Tempo Tempo
Tempo Tempo is an outdoor terrace and bar that transports guests to endless Mediterranean summers with alfresco drinks and comforting Italian bites.
& More Locations
We provide festive venues and menus across Hong Kong through our growth brands.
Pici Pasta Bar
With 9 locations throughout Hong Kong and Kowloon, Pici makes daily handmade Italian pasta available to everybody, and is an especially welcome host during the holidays!*
Pane e Latte
Our Italian bakery and restaurant in Stanley offers an idyllic retreat for families, groups of friends and more.
*For Pici, all menus are designed for 9 guests or more.